August 18, 2023, is a significant day for Mr. Jiarui Zhao and Mr. Chengkang Zhou, as on this day they have successfully defended their Ph.D. thesis with the title "Disorder Operators, Entanglement Entropies, and Dynamic Spectra in Strongly Correlated Quantum Spin Systems:A Quantum Monte Carlo Study" and "Quantum Monte Carlo simulations of dimension tunability phenomena in the quantum spin system". They are the first-generation HKU PhD graduates from Zi Yang Meng's group. Congratulations to Dr. Jiarui Zhao and Dr. Chengkang Zhou!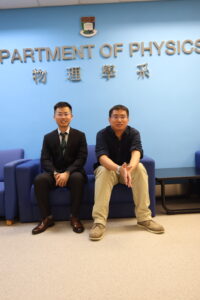 During their four-year academic journey at HKU, both students cultivated their research skills, engaged in academic debates, and improved their ability to express ideas clearly and collaborate effectively. Their academic achievements are well recognized locally and internationally. These preparations and achievements were put to the test during their final PhD thesis defense.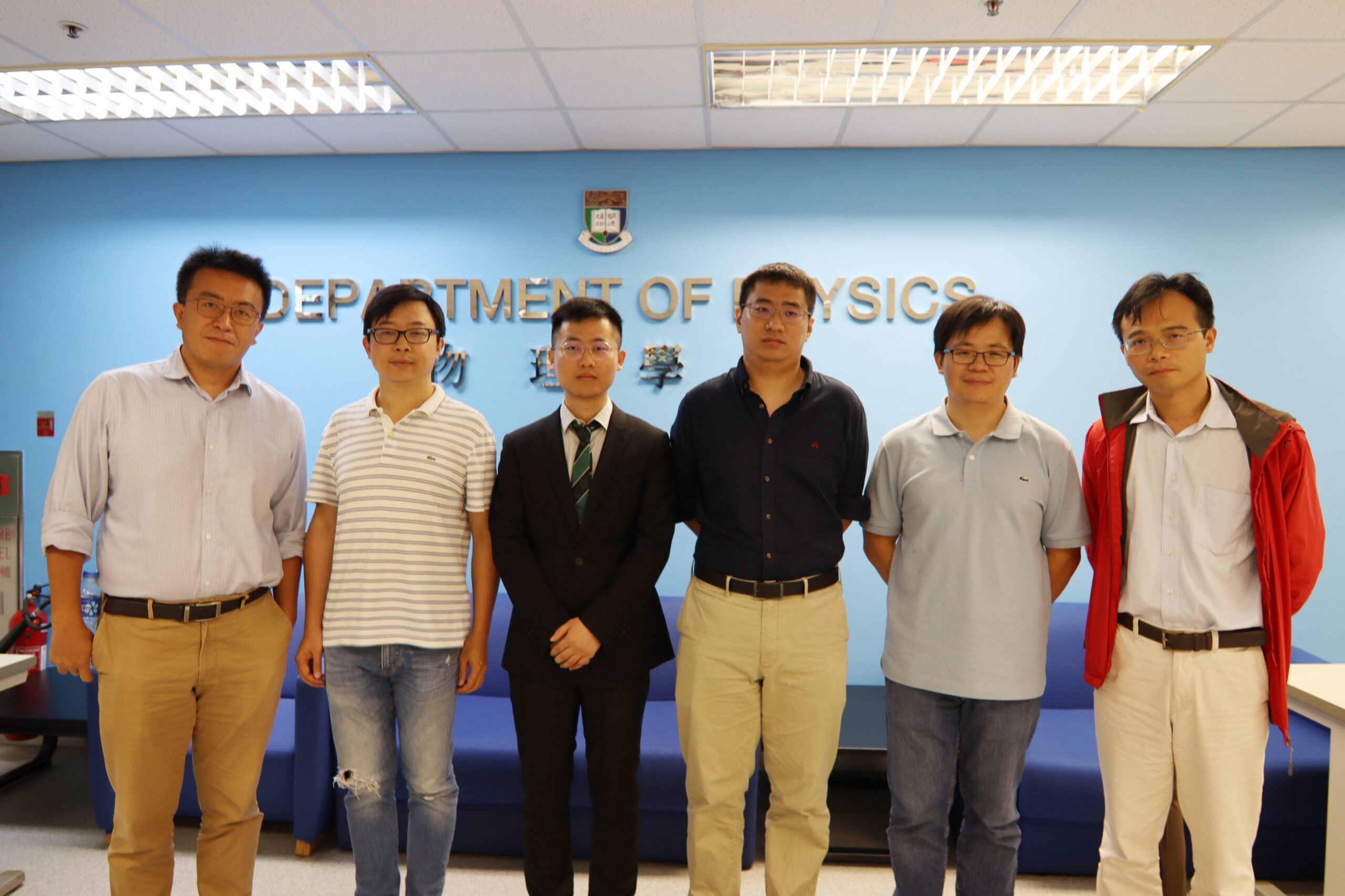 On this important day, Dr. Zhengcheng Gu from CUHK, Dr. Chenjie Wang, and Dr. Shizhong Zhang from HKU are served as committee members to evaluate the thesis defense. Mr. Zhao and Mr. Zhou delivered engaging public seminars for approximately 50 minutes each, followed by a rigorous 40-minute oral examination. The committee asked insightful questions to assess their knowledge in their respective research fields, providing valuable feedback and guidance for future research endeavors. Both candidates successfully passed their exams and expressed gratitude towards the committee for their thorough and professional assessment of their academic achievements during their PhD studies.
This day was both exciting and meaningful as we celebrated the well-deserved success of Mr. Jiarui Zhao and Mr. Chengkang Zhou. Their graduation marks an exciting beginning as they become the first generation of PhD graduates from Dr. Meng's research group at HKU, paving the way for future scholars to follow.
Congratulations again to Dr. Jiarui Zhao and Dr. Chengkang Zhou!